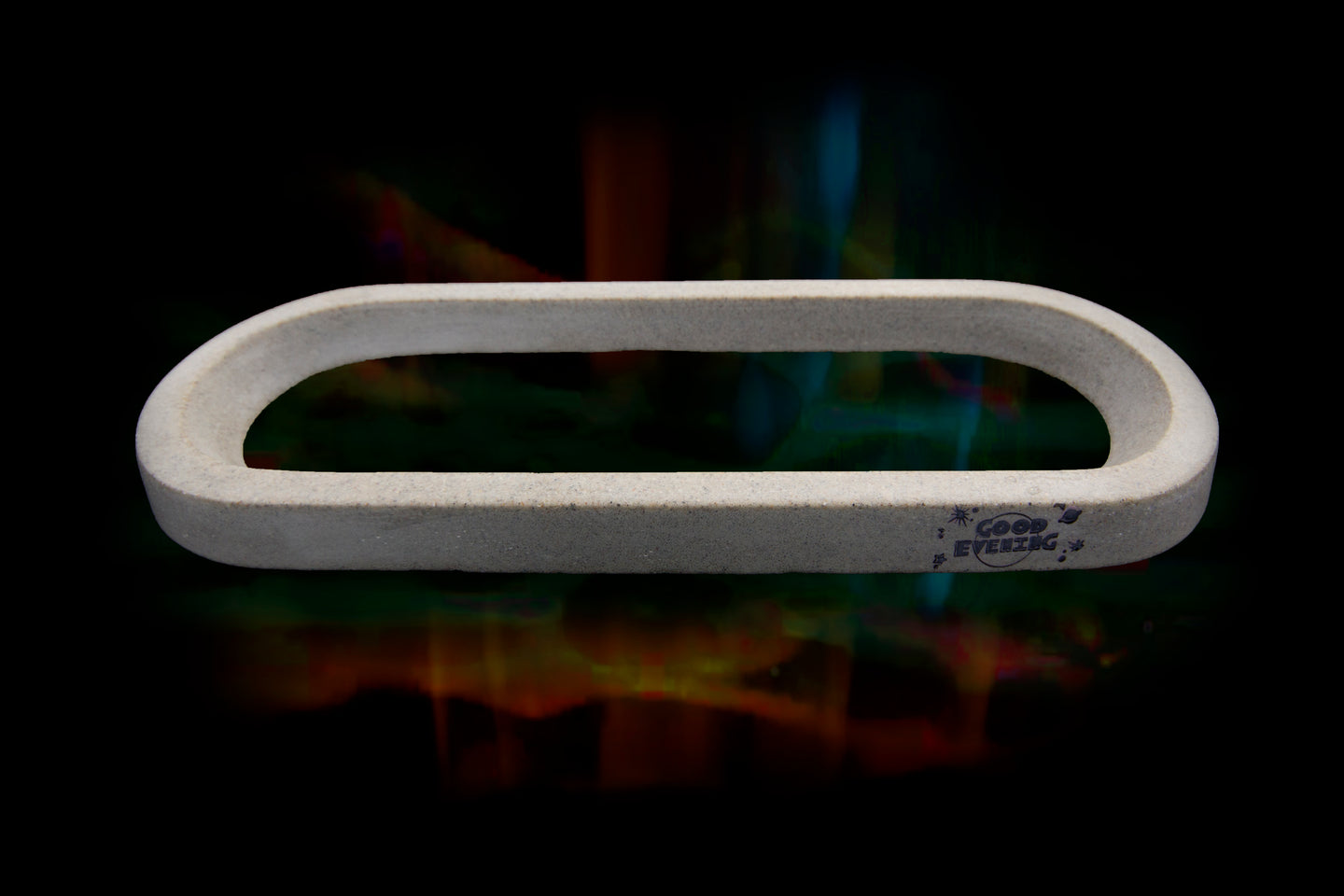 Circuit Curb
Product Details:
Dimensions: 11" x 4" x 3/4"
Steel wire reinforced
Weight: 1 lbs.
"Marble" is our standard color-way as shown.
Design - Sculpture by Ricky Lind
Shipping cost is flat rate based on weight calculated at checkout.
*Please note: All products are handmade with REAL concrete, hence uniqueness of each individual product. 
The "Good Evening" logo stamped on each ramp may be a different color than what is on display.